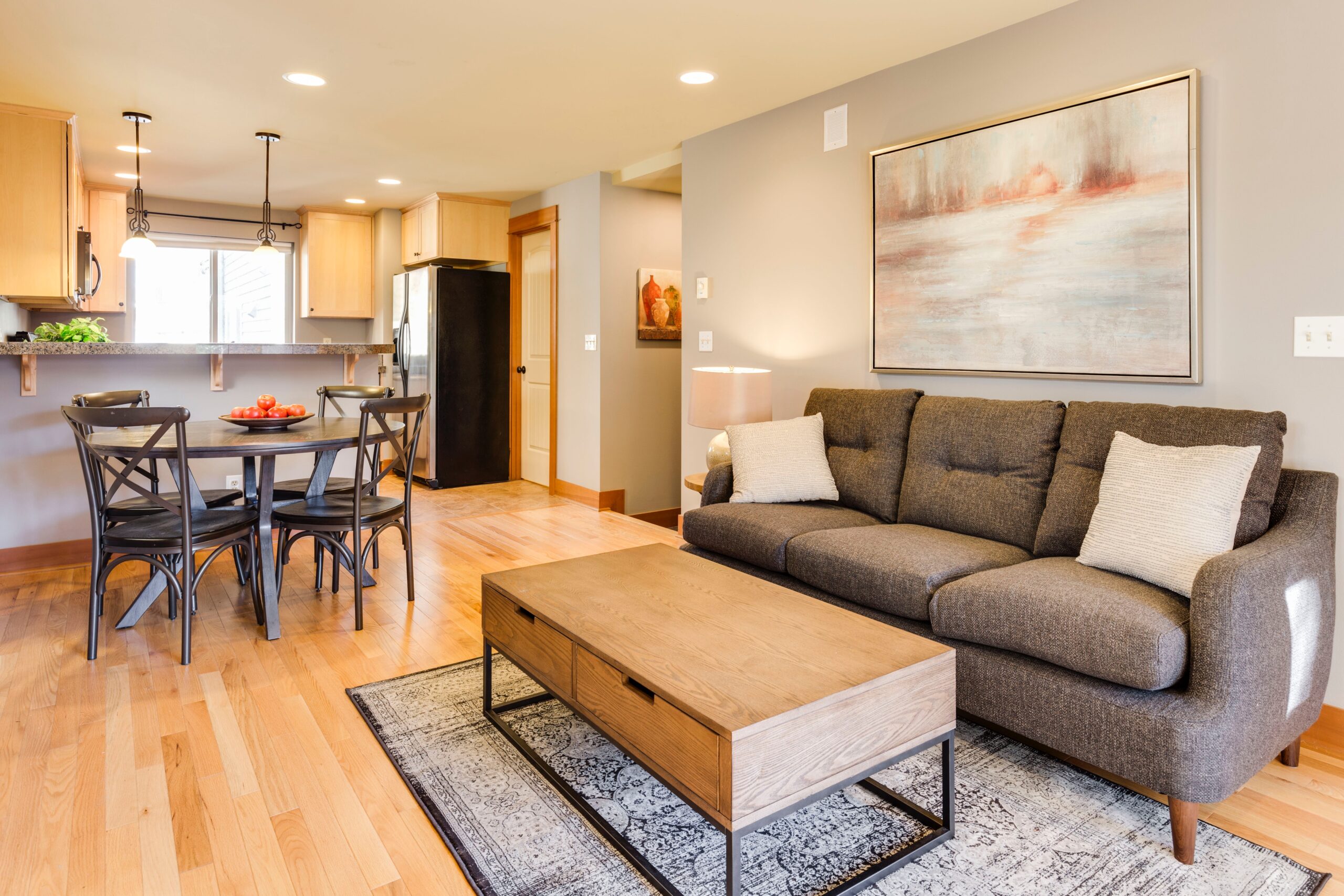 Get rid of unnecessary items: Start by removing any items that you don't use or need in your living room. This could be old magazines, unused furniture, or decorative items that no longer serve a purpose. By getting rid of these items, you can instantly create more space in your living room.
Rearrange furniture: Consider rearranging your furniture to create more space. You can try moving your couch, chairs, or tables to different areas of the room to open up more floor space. Alternatively, you could remove some furniture altogether if it's not necessary.
Use multi-functional furniture: Opt for furniture that serves multiple purposes to save space. For example, a storage ottoman can be used as a footrest, seat, and storage space all in one.
Use wall space: Take advantage of your wall space by adding shelves or wall-mounted storage solutions. This can help free up floor space and keep your living room more organized.
Add mirrors: Mirrors can help create the illusion of more space in your living room. Hang a large mirror on one wall to reflect light and make the room feel larger. Additionally, consider using glass or mirrored furniture to create a more open and airy feel in your living room.