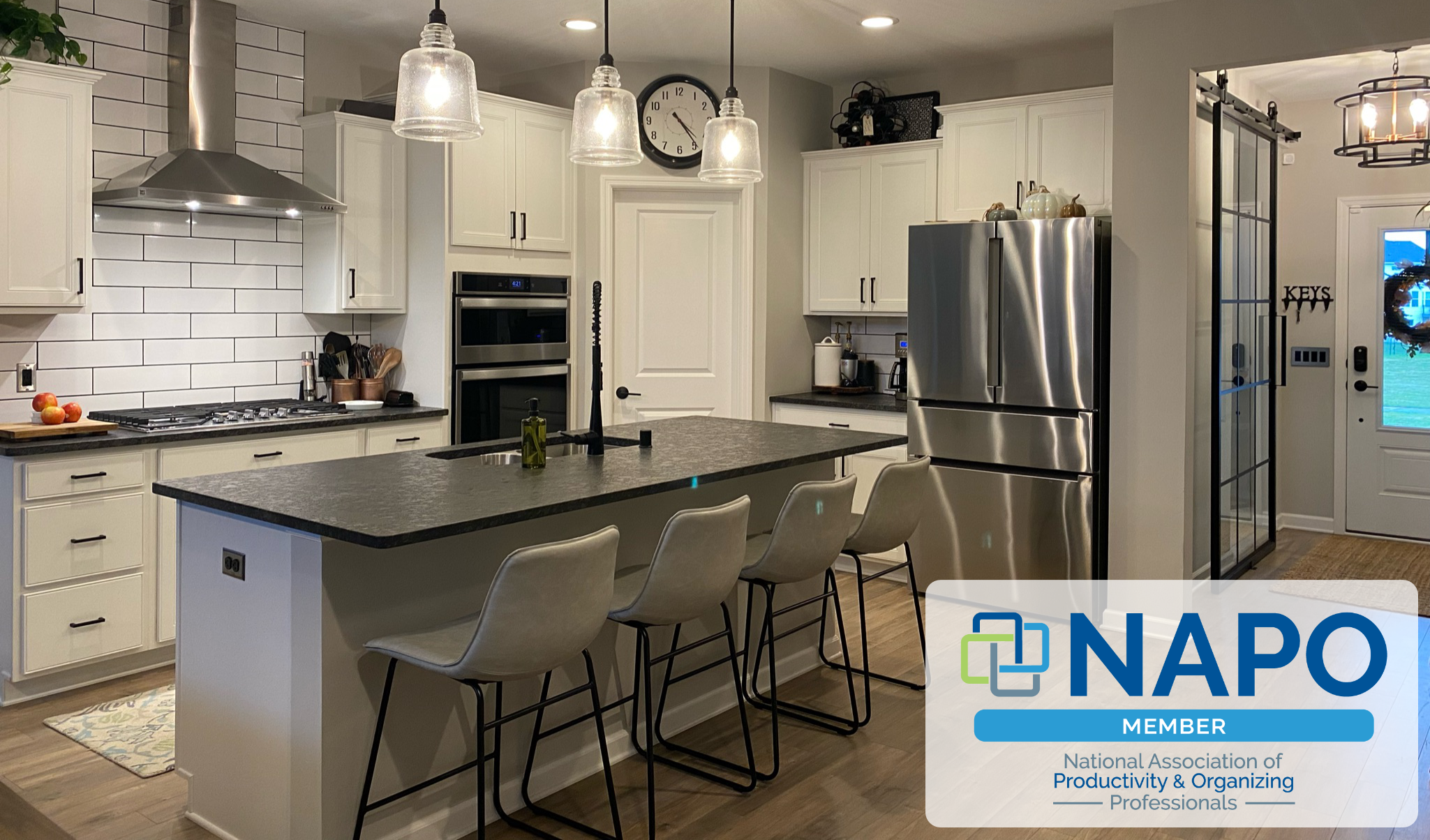 Take the first step towards simplifying your life

ORGANIZATION AND PRODUCTIVITY
Clutter steals your energy and keeps you from getting what you want. Are you ready to get rid of the clutter in your home or workplace, but don't know where to start? Don't fight alone in the battle against clutter! Aligning Spaces understands how you arrived in your cluttered state, and we can help you find a way out that works for you. With our one-on-one organizing service and ongoing support, you'll clear your clutter and stay organized.
The fewer steps it takes to have organized systems, the more likely they'll be maintained.
Our goal is to help you build a sense of structure with less clutter.  Ultimately leading to less stress, increased productivity and a better quality of life.
We help improve the quality of life for families, seniors, busy professionals, students and more! Not with just decluttering and organizing a space but a bigger picture which helps lessen the feelings of guilt, stress and overwhelment. We'll create an action plan that is customized to your needs and lifestyle preferences.  Our goal is for you  to get the things checked off your to do list by working side by side with you.
What does the first step look like?
We start with phone call  where we get acquainted and answer any questions. (roughly 20 mins)  There is no charge for this call or commitment required.
What is next after the phone chat?
Next we will schedule an in-home consultation (approximately 60-90 minutes). There is a $120.00 consultation fee.  The $120.00 fee is applied to the job if hired.  The fee is also due at the time of the in-home consultation and is not refundable if Aligning Spaces is not hired for the project.
During the in-home consultation, we'll tour your home.   We will talk about your lifestyle as it relates to your organizing needs.  This conversation lays the foundation of our work together.  When we have a sense of what your needs and space limitations are, we'll create a personalized plan on what we are going to do and how we are going to do it.
In-home consultations not paid in advance by credit card are to be paid at time of service via cash, check and/or credit card.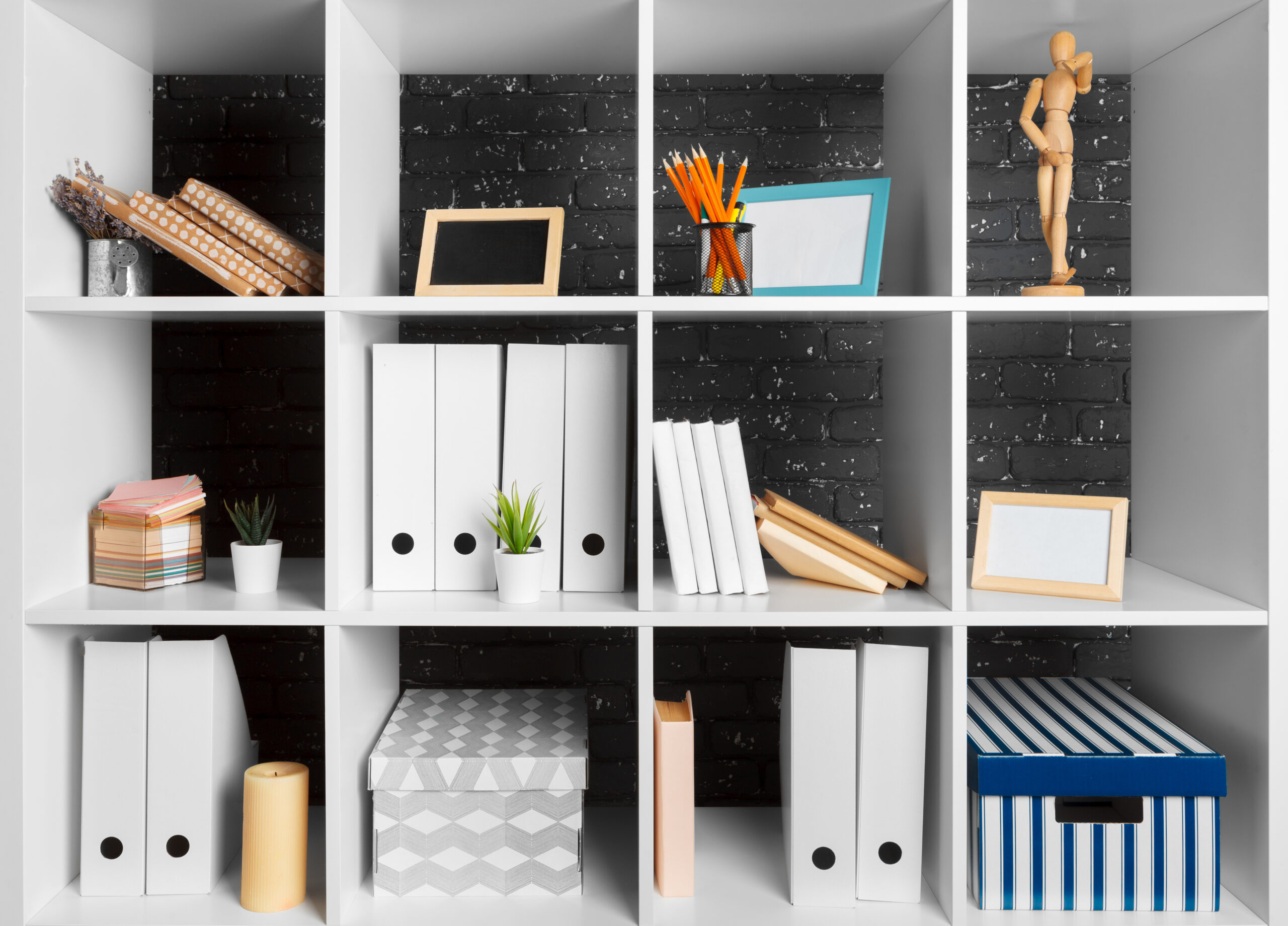 Do you park your car outside because your garage is piled high with "stuff"?
Are important papers missing–marriage licenses, birth certificates, insurance records, product warranty information, tax papers?
On a regular basis, do you spend more than five minutes looking for something?
Do you buy duplicates of things because you can't find the item at home although you know you have it somewhere?
Is it hard to get through doorways because of things in front of (or behind) the doors?
Do you have to use the kitchen table as a work surface because your desk is piled high with papers?
Do you dread getting out holiday decorations because they're buried under a mountain of odds and ends?
Do you keep saying you need to get rid of things and get organized, but don't know where to start?
Hayley, ND
I can't thank LaRae enough for helping organize our kitchen.  After we created a  cleaning and organizing gameplan,  we just got to work. Very professional,  friendly and hard working. My kitchen looks the best it's ever looked! I can't wait to do virtual sessions until we have her back for the rest of the house.
Kari S, MN
2 hours into my first session, I cried! Happy tears! LaRae helped me move into my new kitchen - the unpacking alone would've taken me days if not weeks. But on top of that, the organization she provided put systems in place that my whole family can easily maintain. LaRae is warm, professional, energetic, and her enthusiasm for organizing is infectious. She is incredibly good at what she does. Can't recommend highly enough!!!!!
Jen, MN
I learned of Aligning Spaces as LaRae is my daughter's neighbor and I saw how organized her garage was from afar. After finding out she owned a small business (as do I), I wanted to support her company and hired her to help with a few projects I had wanted to accomplish.
Organizing my garage, butlers pantry, laundry room and store room were ones that I had put off since moving into our new home 5 years ago. All I can say is WOW!!! LaRae is a fabulous listener, a go-getter and a talent.
She has transformed my garage, butlers pantry, laundry and store room into organized useful spaces that now have much more room as well as esthetically pleasing.
I have booked another package that will allow us to work together on organizing my master bathroom and my office...cannot wait! These spaces need some LaRae Lovin! Get your organization session booked, you won't regret one penny spent!!!
Karl & Nikki - Business Owners, MN
5 Stars!
It was a pleasure to work with LaRae as she help our business develop
and organize a space for our new on-line store shipping.
The process was painless and LaRae took the reigns from the start,
guiding us through the process every step of the way. She explained
things well but also challenged us to think about our needs in a
different way.
LaRae, having a retail background, understood what we
were trying to accomplish. That background was invaluable for us to
meet our needs.
She turned our small unorganized space into a light
and spacious space that will make our work easy. She organized the
space for the process. Simple, neat and organized.
Anonymous, WI
LaRae is really great at what she does and you can tell she loves it. Originally, I hired her to help me organize my office and the projects spread throughout the entire home and garage. She is very easy to work with. My favorite thing about her is she is safe. She never judges. If it's important to you as a client, it's important to her. She also listens and will reorganize an area if the final product doesn't hit the mark. FIVE STARS don't seem like enough for the peace, tranquility and joy to the transformed home spaces we created!!
Peter, MN
LaRae has been amazing at helping us to organize our house and make it more livable day-to-day. Her greatest feat was helping me convert a basement room full of piled up boxes, office items, and unsorted clutter into a usable weight room and practice space for playing guitar; a room I used to avoid has now become one of my favorite places in the house to escape and unwind.
Angela, AZ
The assistance LaRae offers is life changing. Who knew that decluttering your space would declutter your soul! It feels so good when everything has a place and is organized. Makes it easy to find things which is the most frustrating thing about being disorganized. You can never find anything! LaRaes systems work great and are maintainable after she leaves! I'd give 10 stars! She is the most personable and friendly! You will not regret hiring her for your personalized organizing needs for home or business!