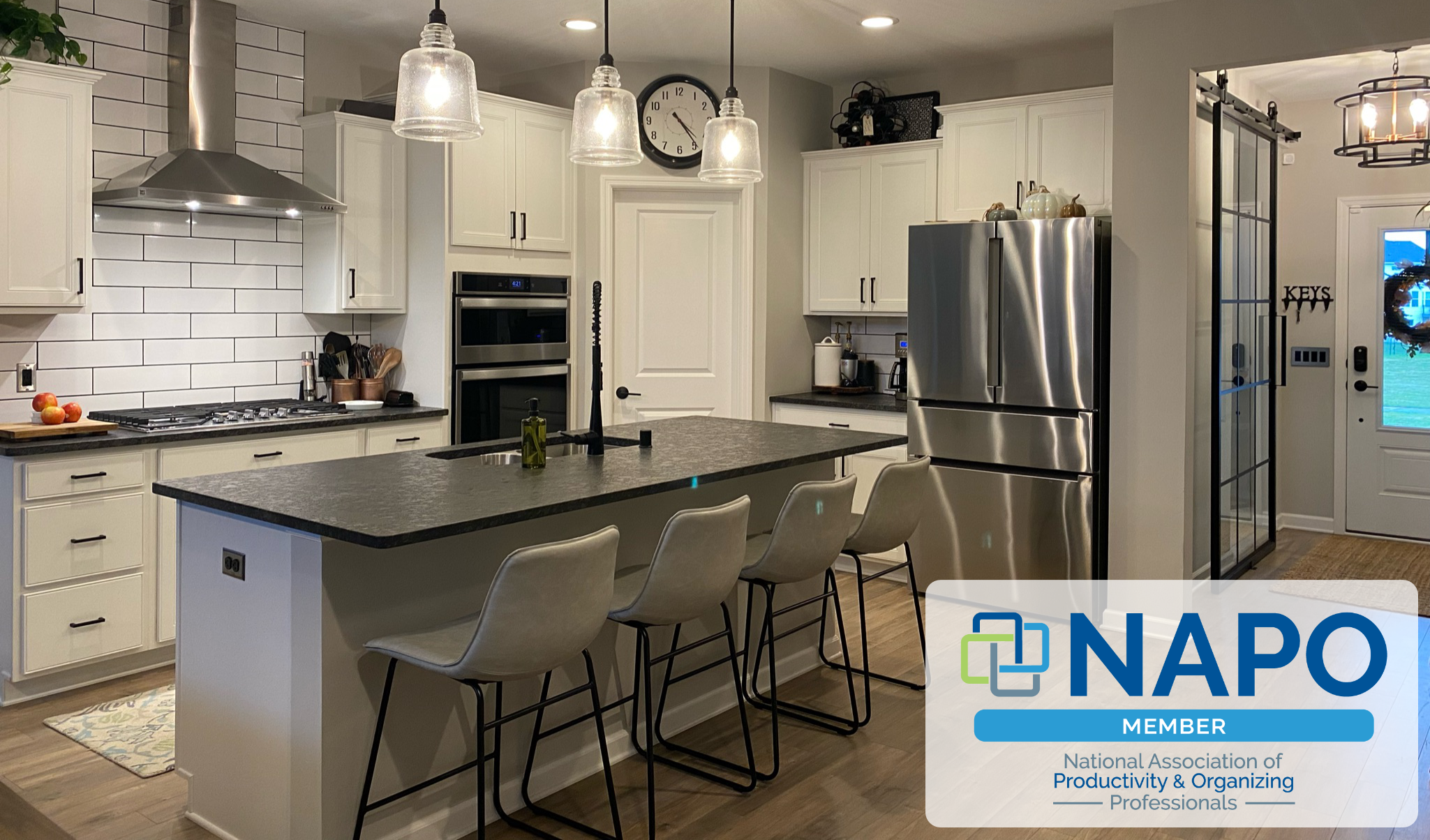 Take the first step towards simplifying your life

ORGANIZATION AND PRODUCTIVITY
Clutter steals your energy and keeps you from getting what you want. Are you ready to get rid of the clutter in your home or workplace, but don't know where to start? Don't fight alone in the battle against clutter! Aligning Spaces understands how you arrived in your cluttered state, and we can help you find a way out that works for you. With our one-on-one organizing service and ongoing support, you'll clear your clutter and stay organized.
The fewer steps it takes to have organized systems, the more likely they'll be maintained.
Our goal is to help you build a sense of structure with less clutter.  Ultimately leading to less stress, increased productivity and a better quality of life.
We help improve the quality of life for families, seniors, busy professionals, students and more! Not with just decluttering and organzing a space but a bigger picuture which helps lesson the feelings of guilt, stress and overwhelment. We'll create a action plan that is customized to your needs and lifestyle preferences.  Our goal is for you  to get the things checked off your to do list by working side by side with you.
What does the first step look like?
We start with phone call  where we get acquainted and answer any questions. (roughly 20 mins)  There is no charge for this call or commitment required.
What is next after the phone chat?
Next we will schedule an in-home consultation (approximately 60-90 minutes). There is a $120.00 consultation fee.  The $120.00 fee is applied to the job if hired.  The fee is also due at the time of the in-home consultation and is not refundable if Aligning Spaces is not hired for the project.
During the in-home consultation, we'll tour your home.   We will talk about your lifestyle as it relates to your organizing needs.  This conversation lays the foundation of our work together.  When we have a sense of what your needs and space limitations are, we'll create a personalized plan on what we are going to do and how we are going to do it.
In-home consultations not paid in advance by credit card are to be paid at time of service via cash, check and/or credit card.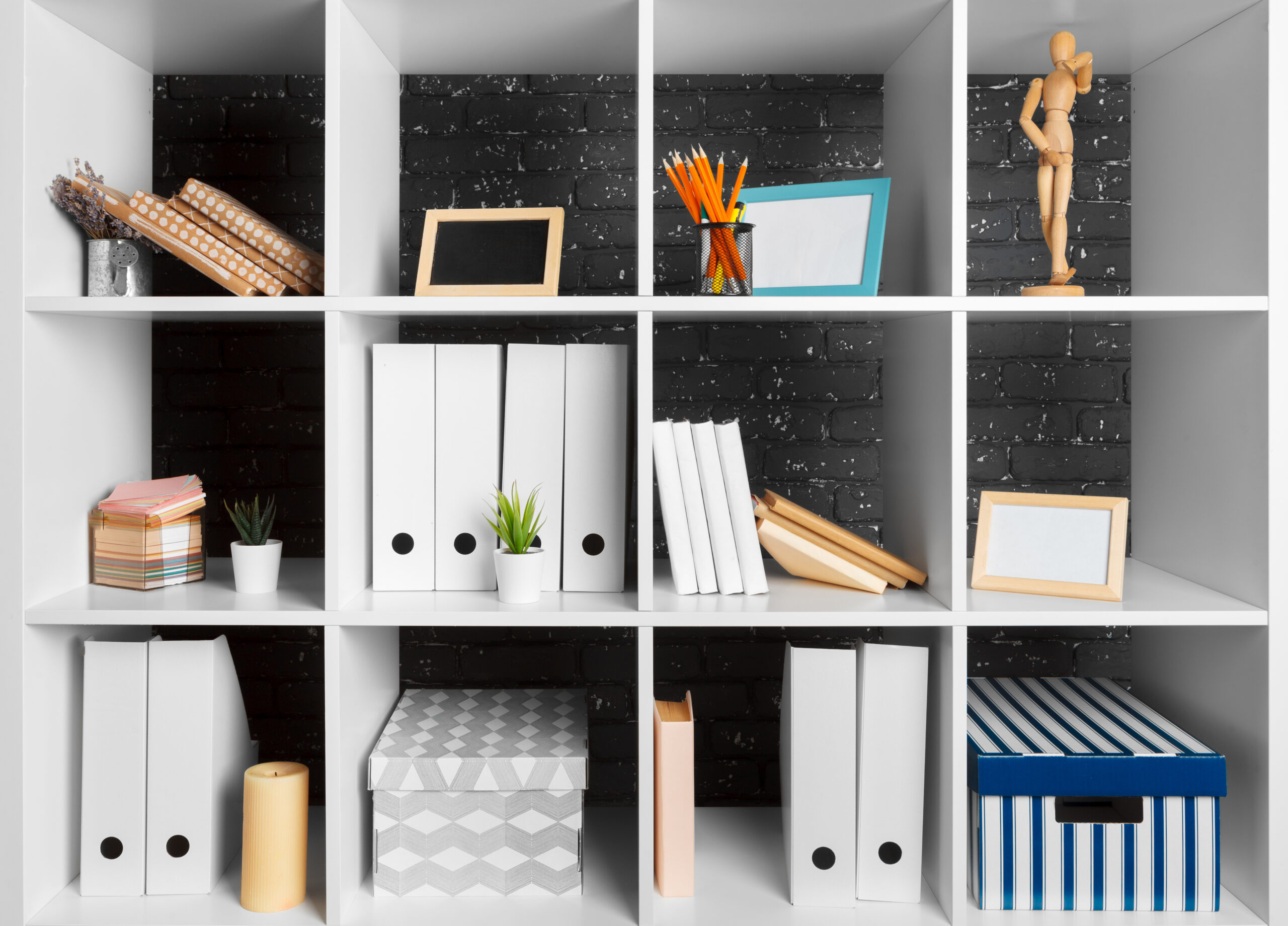 Do you park your car outside because your garage is piled high with "stuff"?
Are important papers missing–marriage licenses, birth certificates, insurance records, product warranty information, tax papers?
On a regular basis, do you spend more than five minutes looking for something?
Do you buy duplicates of things because you can't find the item at home although you know you have it somewhere?
Is it hard to get through doorways because of things in front of (or behind) the doors?
Do you have to use the kitchen table as a work surface because your desk is piled high with papers?
Do you dread getting out holiday decorations because they're buried under a mountain of odds and ends?
Do you keep saying you need to get rid of things and get organized, but don't know where to start?
LaRae came in and found unused , wasted space. She reworked my cabinets to maximize every inch in my small busy kitchen! My space is much more user friendly. Thank you 
Stacey A, Oakdale MN
I can't thank LaRae enough for helping organize our kitchen.  After we created a  cleaning and organizing gameplan,  we just got to work. Very professional,  friendly and hard working. My kitchen looks the best it's ever looked! I can't wait to do virtual sessions until we have her back for the rest of the house.
Hayley S, Bismarck ND
LaRae's attention to detail was perfect, complete with labels and stickers so our kids know where the snacks are. She listened to the needs of our family and gave us more structure and space maximization in our kitchen.  Thank you!
Amanda N, Woodbury MN 
We love our home and have lived it for nearly 30 years. We really didn't have messy areas but with all the changes over the years, our stuff has just piled up and gotten lost.   She organized and helped me purge blankets, sheets and boardgames from my overstuffed closets with patience and some humor! It was actually an easy process.  LaRae helped me get rid of clothes I no longer needed or used.  We love opening the closets in our house and having a spot for everything.
Mary M, Hastings MN